Ever wanted a private Masha Alexis Concert? how about hosting a Home Concert?
Home Concerts...What is that?
You pick the crowd, the start and end time, put out some snacks or drinks, and we do the rest. 
This close, intimate concert format is a magical experience that you will remember forever. Honor a special occasion (birthday, anniversary, etc) or host a concert "just because" music makes everything better.
 
Hear some of your favorite music, while supporting local, independent music.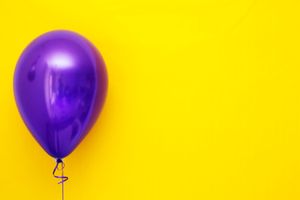 WHO CAN BE A HOST?
ANYONE - As long as love live music and can meet a few technical requirements 
---
I DON'T HAVE A BIG HOUSE. CAN I STILL HOST A CONCERT? 
You definitely do not need to have a big house to be a host. Any space in which you feel comfortable hosting a group of friends would be good for a house concert. 
---
HOW MANY PEOPLE SHOULD THERE BE?  
The beauty of a home concert is that it is purposely more intimate and focuses on quality over quantity. Think of it more like a dinner party or potluck with live music.
---
WHY SHOULD I HOST A HOME CONCERT?
A cool, private, stress-free concert in the comfort of your own home surrounded by all your friends and your favorite music.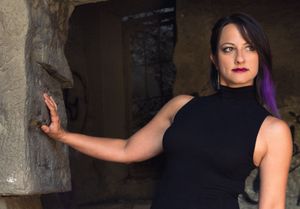 WILL PEOPLE LOVE IT?
Well, YES is the answer!!!! But don't take my word for it. Here are what other hosts have said: 
"I've hosted house concerts in my home, and I find them to be a very special, intimate experience. It's different from going to see someone perform at a venue….The level of connection feels much more human and down-to-earth."
- Christina, Pennsylvania
READY TO BOOK YOUR HOME CONCERT 
Email: MASHA@MASHAALEXIS.COM 
 Or text, 424.666.7214
***Still need more info.  Send me a message and we can discuss everything.  Or scroll down to read all the nitty-gritty details.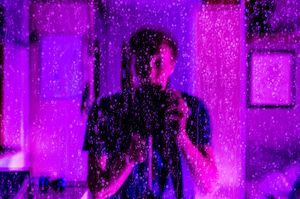 THE NITTY-GRITTY DETAILS
 
Every host and home is unique, so we make the show perfect for you and your event
WHAT IS THE USUAL FORMAT? 
These are the two most common formats: 
The host invites guests to a concert, and each guest pays a "suggested donation" (with a minimum amount guaranteed for the musician 
The host pays a flat fee to the artist and the guests just enjoy the party 
HOW DOES IT WORK? 
We mutually agree on a date 
The host can provide snacks/drinks if they'd like or host a BYOB 
The musician has the opportunity to sell CD's or merch after the show, so the guests can take the experience home with them 
After the performance, there's a meet and greet and a CD signing.  Everyone goes home feeling happy and fulfilled 
For an artist on tour, a room for the night and a home cooked meal would be greatly appreciated.
 
WHAT DO I GET AS A HOST? 
Full sound handled by the musicians 
Everything is loaded in, set up, and sound checked prior to the event 
After the show, everything is loaded out and your space is returned to how we found it 
60 - 90 min performance (depending on your preference), with a short break in the middle 
Request your favorite Masha Alexis song to be included in the show 
Chats, stories, and socializing with you and your guests before, during and after the show. This is what makes home concerts so magical! 
Excellent communication leading up to the event. Professional conduct at all times.  Respect for your space.  
WHAT DOES THE HOST PROVIDE?  
Provide a space (it doesn't have to be fancy or big) that fits the musician, instruments, gear, and guests. 
Make sure the space is clean, dry, and space 
Invite lovely guests who enjoy live music 
Ensure the performance fee has been paid to the artist in advance of the show
READY TO BOOK YOUR HOME CONCERT
Fill out the form below and we will be in touch soon